Get a bright smile with Bright Horizons Dental!
Bright Horizons Dental is excited to offer our patients, dental cleaning services at our Boca Raton dental practice location.  The doctor and our hygienists are excited and ready to see you! During your dental cleaning visit, we will check your gum health and remove any plaque or tartar away from around your teeth. This appointment not only helps keep your teeth clean and your smile bright, but this is also a great time for us to check on any issues we may be monitoring in your oral health.
We recommend getting your teeth cleaned every 6 months. Contact us today to make an appointment.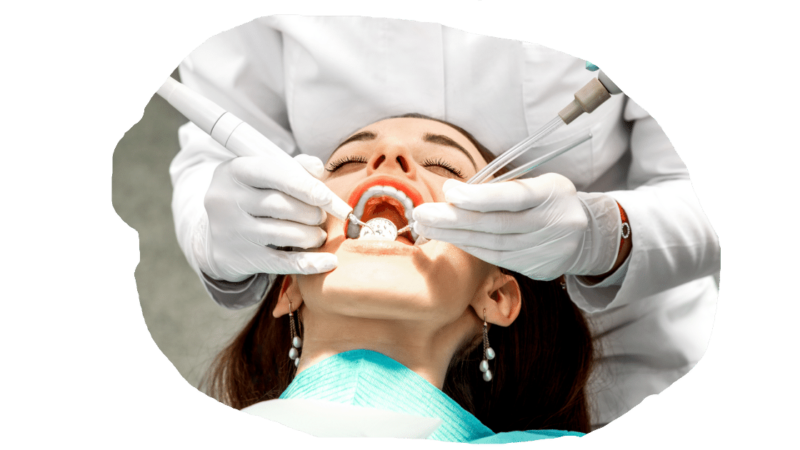 Not Sure If Dental Cleaning Services Is Right For You?
It's no secret that dental cleanings are important – but why are they so important? Here are 5 reasons why dental cleaning is essential for improved oral health:
Dental cleanings can help prevent gum disease.
Dental cleanings remove plaque and tartar buildup.
Dental cleanings can help keep your teeth healthy and sparkling.
Dental cleanings are an important part of oral health care.
Dental cleanings are necessary for a healthy smile.
A bright, white smile is an important part of a person's appearance, and regular cleanings can help to ensure that your smile is looking its best. Ready for an appointment with Dr. Martone?
Great! We'd be happy to see you. Book an appointment below.
Who Should Have Dental Cleaning Appointments 2x Annually
Dental cleaning is necessary even when there is not a significant amount of visible plaque-bacteria and tartar buildup on the surfaces of your teeth. You should have your teeth cleaned before any major buildup occurs. This simple preventative care measure helps to decrease the likelihood of developing other oral health issues that are directly related to plaque buildup.
Anyone with gingivitis would need to undergo a deep cleaning. We refer to this deep cleaning treatment as Scaling and Root planning. If you notice your gums are bleeding when brushing or flossing, this could be an indication that there's already some level of gum disease present.
Who Do We See? The Whole Family!
Dr. Martone is a family dentist who sees patients of all ages at our Boca Raton office. We are proud to offer quality dental care in the community.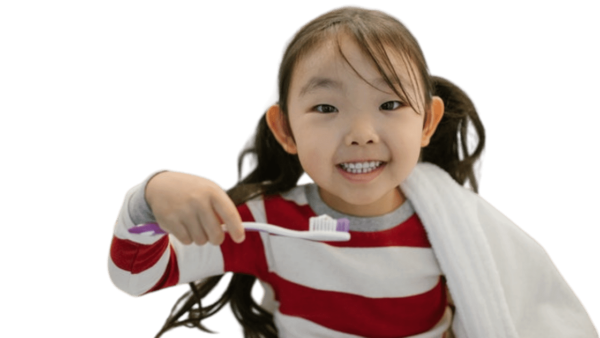 Whether you are bringing your child in for their first cleaning or you are coming in for a cleaning for yourself, we will provide the same level of care and attention. We understand that going to the dentist can be a daunting experience, especially for parents with nervous kids.  Our staff makes sure to go the extra mile so that all patients young and seasoned feel welcome and comfortable with our team. We go out of our way to make sure our patients feel relaxed. Our friendly staff will help put you at ease and will ensure that you receive the best possible care. So if you are looking for a family dentist who can see everyone in your family, look no further than our dentist's office. We look forward to meeting you soon!
Helping You Prepare For Your Appointment
Most people dread going to the dentist. But getting your teeth cleaned doesn't have to be a negative experience. In fact, check out these tips to make your appointment feel like smooth sailing:
Schedule the appointment for a time during the day when you are most relaxed. Some people have increased blood pressure during the morning hours, shortly after waking up. This hypertension can lead to jitters, nervousness, or agitation related to your appointment. It may be better to schedule the appointment for a little later in the day.
Avoid eating or drinking anything for at least 30 minutes before the appointment. This will help prevent any food or drink from getting caught in your teeth during the cleaning.
Confirm your appointment date/time with the office at least 3 days before. There are those medical and dental offices that advise you to confirm your appointment within 24 hours. However, giving us a call just a few days prior to your appointment gives you the opportunity to ask questions about location, parking, insurance copay inquiries, and review any instructions you might have received at the time of booking your appointment.
Brush and floss your teeth before you go. This will help remove any food particles or bacteria that could be hiding in your mouth.
Bring a list of any questions you have. Whether or not your questions are related to the actual cleaning doesn't matter. Feel free to use your dental cleaning appointment as your opportunity to get a better understanding of any concerns you may have related to your oral health.
Bright Horizons Dental offers the most efficient and valuable dental cleanings treatments in Boca Raton. Our prestigious team provides a comprehensive set of oral healthcare services, leverages best-in-class equipment, and utilizes the latest pain-management technology for the highest quality results.
We look forward to seeing you! Use the form below to book an appointment fast and easy.

Bright Horizons Dental Boca Raton FL
5030 Champion Blvd, Ste. F5
Boca Raton
FL
33496
United States (US)
Phone:

561-989-0107